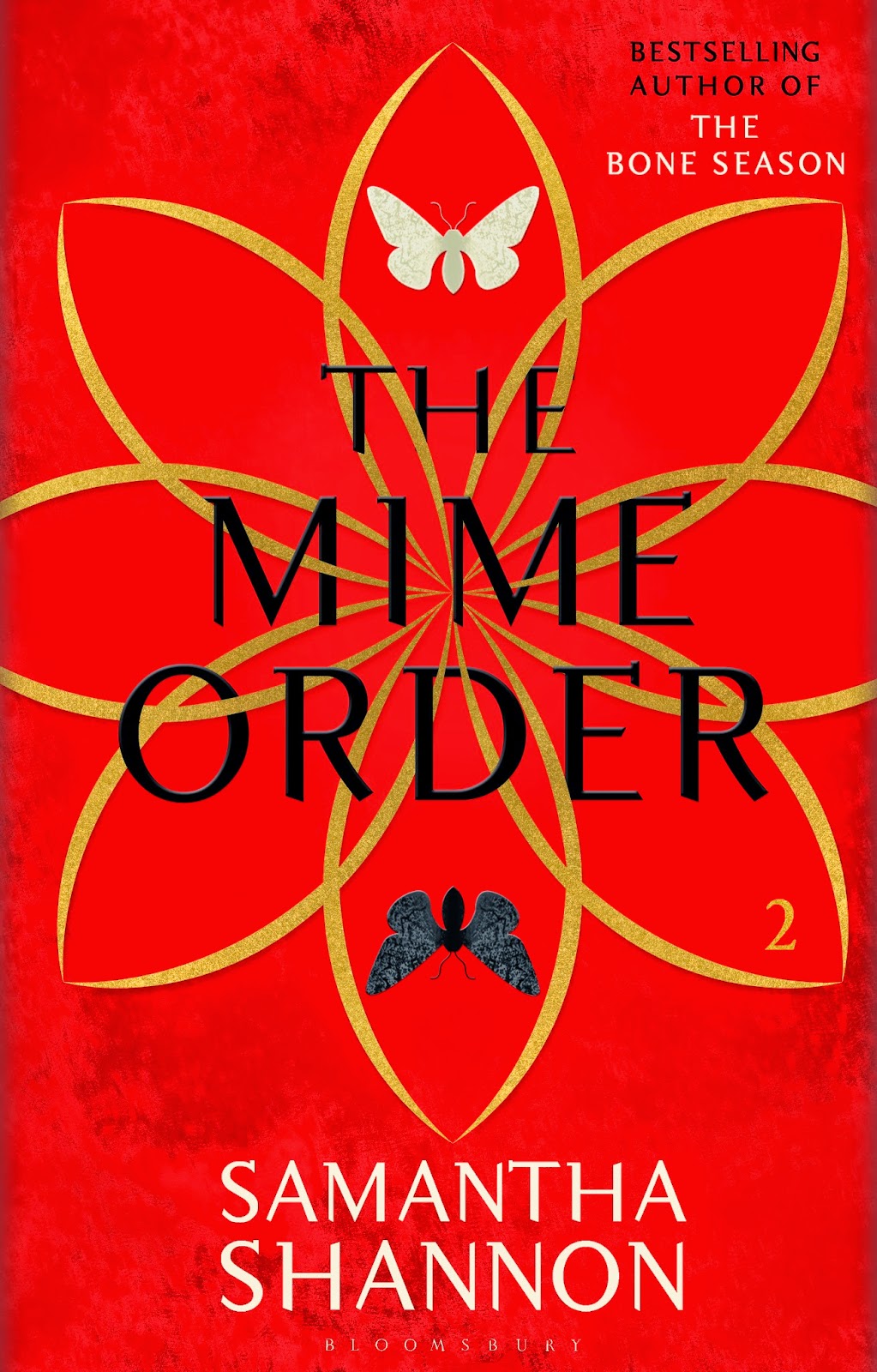 So I did receive an advanced reader copy (ARC) of
The Mime Order by Samantha Shannon.
The book released in the US and some other parts of the world in the last part of 2014 but it has recently
released in Indian on the 27th of January 2015.
The Mime Order is the second book in the series whose first book was The Bone Season. According to the author, this will be a seven book series, and honestly, I can't wait to read them all. I had also received an advanced reader copy of
The Bone Season
and you
CAN READ THE REVIEW HERE.
I just finished reading The Bone Season again as I wanted to recap everything before I start on the second book. So here's the page from The Mime Order that I am reading right now.
....................
'Please.' I handed her some money. 'I'm trying to find Agatha's Boutique. I was told it was near here. Any idea?'
'Right round the corner. There's a hawker selling saloop that way. You'll hear her when you're close.' She filled a paper cone with chestnuts and smothered them with butter and coarse salt. 'Here you are.'
I picked at my chestnuts as I traversed the market, taking my time. I let myself soak up the atmosphere, the thrum of humans going about their business. There had been none of this vigorous energy in Sheol I, where voices had been whispers and movements had been quiet. Night was the most dangerous time for voyants, when the NVD were on the prowl, but it was also the time when our gifts were at its strongest, when the urge to be active smouldered inside us - and, like the moths we were, we just had to emerge.
The boutique's windows glistened with a wealth of fake gemstones. Outside was a girl selling a
saloop, a petite botanomancer with orchids in her sky-blue hair. I sidled past her.
A bell tinkled above the door. The owner - a bony, elderly woman wrapped in a white lace shawl - didn't look up when I cane in. To match her aura, she'd gone fluorescent green in the extreme: green hair in a razor cut, green nails, green mascara and green lipstick. A speaking medium.
'What can I do for you love?'
To an amaurotic she would have sounded like a chain smoker, but I knew that rasp was from a throat ill-treated by spirits. I closed the door.
'A blood diamond please.'
She studied me. I tried to imagine what I'd look like if I coloured myself to match my red aura.
'You must be the Pale Dreamer. Come on down,' she croaked. 'They're expecting you.'
The woman led me to a rickety staircase, hidden behind a rotating.......
- Debolina Raja Gupta